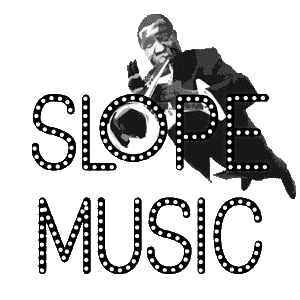 Just walk down Ninth Street between Fourth and Fifth avenues,
past the post office, and the next thing you see is a beautiful garden
fronting a French Second Empire building which
arouses feelings of history and music
| | |
| --- | --- |
| | History, because it was built in 1852, before the brownstones, before Prospect Park, before the Brooklyn Bridge. Music because its owners, Vita and Charles Sibirsky who moved there in 1981, started a music school called Slope Music. |
Charles Sibirsky studied composition and theory at Brooklyn College, and studied the art of Jazz Improvisation with the great teacher and pianist Sal Mosca. He has been teaching since he was 17.

Vita has been a student of piano for most of her life. and lately she is studying the harpsichord, as well. She has been accepting students since 1989.

Charles teaches jazz improvisation on most instruments and accepts vocal students as well. Vita teaches piano. The students range from four-year-olds to senior citizens.

The studio at Slope Music features Steinway Grand pianos. The 9-ft piano is the same model that graces the stage at Carnegie Hall. All the keyboard students have the opportunity to play these fine instruments. Voice students have the thrill of being accompanied by the finest pianos in the world.

Vita's studio is the Cupola at the top of the building. When the afternoon light filters through the 13 windows, one feels like they are momentarily suspended above the buildings. Vita tries to create a warm. welcoming space for the students. The unusual setting encourages people to relax and be open to learning . The unique space makes every lesson special.

Above is the Cupola music studio.

Click on the images to see them in color

Below is the studio with the Concert Steinway Grand
| | |
| --- | --- |
| | "People need more good music in their lives. They need to make it and to learn to listen. This improves them in every way, physically, emotionally and spiritually. Music relives the stress people feel in these times," Charles says. |
If you walk down Ninth street on a cool fall evening, you'll see Montauk Daisies in lush bloom in front of 271 Ninth street. You might even hear jazz or chamber music drifting through an open window.

Call 718-768-3804 for the information or to set up an appointment. There are no semesters. Free interviews are offered and students can start at anytime.
HOME